Need an Inspirational Keynote Speaker?
Are you planning a rite of passage ceremony, end of year celebration, graduation ceremony, commencement or other important event or conference?
Do you need a dynamic speaker with a message of motivation, inspiration and success? If so, consider Marianne Ragins as your next keynote or motivational speaker.
Whether your graduation or commencement audience is a group of students who you want to successfully move from middle school into high school, high school into college, or college into graduate school or the professional world beyond, Marianne can provide your students with the tools they need for success, and the inspiration they want to propel them into a bright and successful future.
Success beyond their wildest dreams is the goal Marianne believes every graduating student should have. In her keynote speeches and motivational workshops and in books such as College Survival & Success Skills 101, she gives students the resources and advice to realize their dreams for a future of endless opportunities and incredible success.
To many, the American dream includes home ownership, a successful career, healthy children, a loving spouse, and money in the bank. For most, achieving these things starts with a good education. As a teenager, Marianne Ragins certainly thought so. Despite the fact that her family situation would have made education possible only with multiple loans, she strongly believed in the powers of self-motivation, determination and persistence to help her achieve her dreams. And it worked!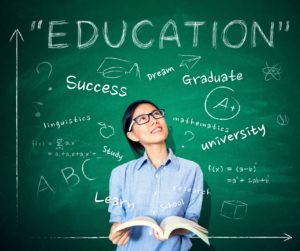 as a high school student, she won $400,000 in scholarships for college,
as a college student, she participated in three highly paid internships, started her own business, wrote her first book, and graduated summa cum laude from Florida A & M University
as a graduate student, she earned a Master's degree in Business Administration with a marketing concentration
as a business professional she has run her own company for nearly 20 years
and as an adult, she achieved her childhood dreams of becoming a world traveler, a home owner, and of having a loving husband and two wonderful healthy children
Bring the benefits of motivational keynote speaker and scholarship coach, Marianne Ragins, $400,000+ scholarship winner and highly successful author, to your youth group or student organization and start them on the road to lifelong success and happiness. She can be fun. She can be serious. But most of Marianne believes in reality with an incredible dose of humor.
Contact Marianne today to be your next:
Commencement speaker
Keynote speaker for rite of passage ceremonies
Graduation speaker
Keynote speaker for youth groups
Keynote speaker for college student groups
Inspirational speaker for youth groups
Inspirational speaker for college student groups
Motivational speaker for student leaders
Motivational speaker for those who work with student leaders
Conference speaker for education leaders
Youth speaker for conferences
Keynote speaker for parent groups
Workshop leader
Scholarship speaker to motivate graduating students to pursue more scholarships and fewer loans
Marianne has worked with high schools, colleges, universities, GEAR UP programs, Educational Talent Search programs, College Access Grant Challenge programs, Parent Teacher Association (PTA) groups, church youth groups, community center teen programs and many others. She looks forward to working with your group too!