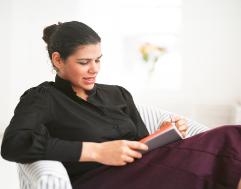 Funding for graduate school study can be very specific to the area in which you are studying. As a result, general funding sources are not as plentiful. However, for certain areas, there are numerous funding opportunities. Before embarking on your search for graduate funding, decide on the area of study you wish to pursue further. You should also narrow your choices for a university and an area of study. Being confident in the study area you wish to pursue and the universities in which you are interested will help you greatly in your search for funding. Why? Most graduate funding sources are looking for students who are passionate about their area of study. They expect to see not only commitment to your field but also your knowledge of it in the funding application. In addition, careful consideration of the universities available to you for your area of study can also help, since a major source of funding may be the university you are planning to attend or are currently attending. This funding may come in the form of an assistantship. To learn more about the various types of assistantships and other graduate funding sources, read chapter 19 of Winning Scholarships for College, "Funding Beyond the Undergraduate Degree."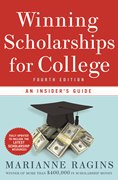 If you're already enrolled in a graduate school, you're looking for funding to continue, and you have already contacted your institution about funding sources, then you should review the following list of aid sources for additional help. A few of these can be used by students in any area of study. Others are intended for those pursuing study in some of the more popular subject areas. Please contact each organization to confirm deadlines and eligibility criteria. Do not use this listing as your sole resource! There may be other funding sources available to you based on your background and specific interests. Review of Chapter 19 in Winning Scholarships for College will help you find other financial aid sources such as associations, government agencies, and other professional organizations providing funding for individuals in your area of study. This chapter contains information about funding sources for medicine, law, business, and other fields including the more generalized areas of study listed in the table below.
You may also consider signing up for an online class led by Marianne Ragins for additional help with graduate school funding sources.
For additional information about the scholarships and awards listed below, refer to the appendix of Winning Scholarships for College for more information. You can also see The Scholarship Monthly Planner, updated yearly, for upcoming deadlines.
Please note that some of the aid sources listed will require nomination by your institution. Read Chapter 13 in Winning Scholarships for College, "The Art of Getting Good Recommendations and Requesting Nominations," for help with getting nominations for certain awards.
Scholarship/Award
Scholarship Amount
Deadline
Administrator/Sponsor
AVAILABLE FOR STUDY IN MOST OR ALL AREAS
National Association for
Campus Activities
(NACA) Educational
Foundation
Varies
Varies
NACA Educational Foundation
AVAILABLE FOR STUDY IN SCIENCE, COMPUTER SCIENCE, MATH, ENGINEERING OR RELATED AREAS
National Aeronautics and Space Administration (NASA) Graduate Student Research Program
$30,000 fellowship ($21,000 student stipend, $6000 student allowance, and a $3000 university allowance)
February 1
National Aeronautics and
Space Administration
National Defense Science and Engineering Graduate (NDSEG) Fellowships
3 years of funding. Payment of tuition and fees plus a yearly stipend ranging from $30,500 to $31,500
Early January
Department of Defense/American Society for Engineering Education
AVAILABLE FOR STUDY IN THE ARTS, HUMANITIES AND SOCIAL SCIENCES
The Beinecke
Scholarship Program
$34,000
Late February
The Sperry Fund